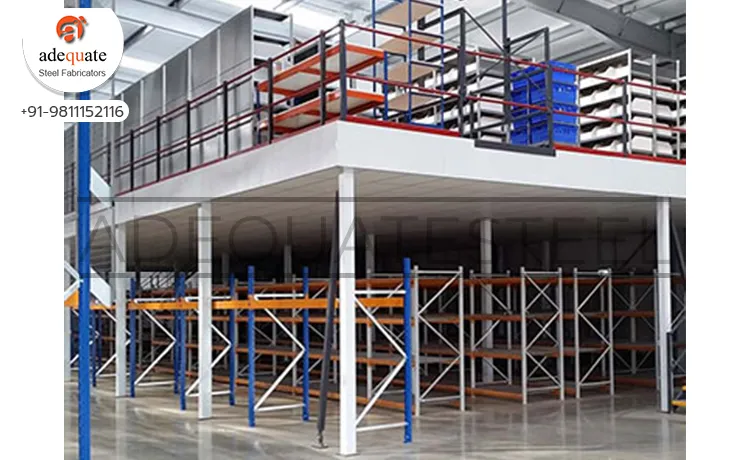 Modular Mezzanine Floor is designed to serve as an intermediate floor in a building that used often for storage of inventory and other such materials. These are used in a variety of environments and designed to different specifications, including varying load ratings, layouts, decking, railing types, etc. Adequate Steel Fabricators is noted among trusted Modular Mezzanine Floor Manufacturers in Ambala, Hyderabad, Alipur, Meerut, Rewari, Jhajjar, and Udaipur and many other places.

Reasons To Invest In Our Modular Mezzanine Floors:
Can be fit into your facility easily and quickly.
Modular Mezzanine Floors keep hazardous to a minimum.
Easily cleaned and resist scratches, scrapes, and corrosion.
Highly adaptable and fabricated to meet many more applications.
Offer better flexibility, ensures savings without relocating to a new space.
Keep potential hazards to a minimum and fit the customer's specific needs.
Made of steel for withstanding extreme environments and ensure the durability of the exterior.
Mezzanine Flooring Systems are available in different coatings, colours, finishes and designs to fulfil your distinct demands.
Reach Us Today!
Since the foundation, we have been serving different racking solutions, Mezzanine Floor and more to customers to different corners possible, and this has made us one of the noteworthy Industrial Mezzanine Floor Exporters and Suppliers in India. Get in touch now for our quick assistance.
Retail Storage Racks
Get in touch
2015, Bank Street, Karol Bagh, New Delhi - 110005 (INDIA)